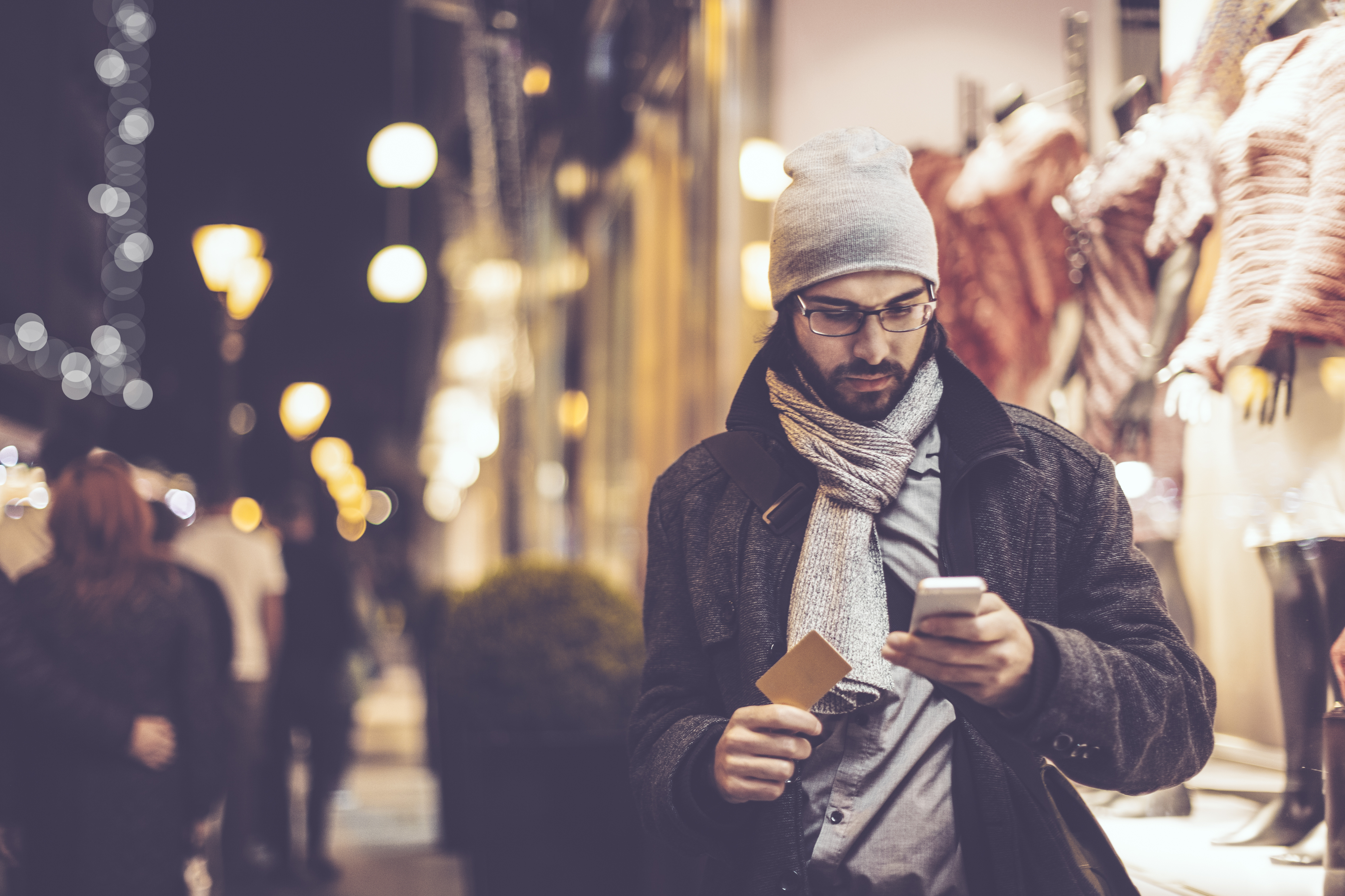 It's that time of the year – the gift giving holidays have arrived!
And while you are merrily surfing the web in search of the perfect gift for your BFF, cyber thieves are merrily attempting to steal your identity. There's no faster way to take the ho-ho out of holiday than to discover you are the victim of cybercrime and your bank account is empty.
Achieva wants to help prevent that from happening to you this year. Here are some easy ways to protect yourself from being victimized online.
Avoid Phishing
If you are a heavy email user, you are the ideal candidate for a phishing scam. Phishing usually attempts to trick people into revealing passwords and other personal information by impersonating legitimate companies. Suspect emails usually ask you to click a link to reset your password or request personal identifying information, such as your Social Security number. If you did not initiate a transaction with the company (such as asking for a password reset) – be wary. If you don't see your full name, the last four digits of your account number or member number, or some other specific piece of information that positively identifies the sender, DON'T CLICK. Do not provide any personal information. Instead, go to the company's website and make the change from there (if you feel the email request is legitimate).
Vary Your Logon Information
Keeping track of multiple user IDs and passwords can be a real pain, but experts say that varying your logon information will help you avoid the pain of ID theft in the long run. Once a cyber thief cracks your log in information, they will try the same combination with every one of your online accounts. If you use the same information for every account, you've just made their holidays merry and bright.
Vet Those Apps!
Before you download a shopping app from the Apple Store or Google Play, visit the retailer's website. Although the app stores work very hard at preventing fraud, fake shopping apps proliferate online like unwanted fruitcakes. Security experts liken the practice of shutting down apps to a game of Whac-a-Mole – knock one down and it pops up again immediately. The best way to avoid falling prey to this type of scam is to visit a retailer's website and verify the app. Better yet, download it directly from the retailer's site, ensuring that you are getting the authentic article.
Peruse the Clues
This tip applies to both phishing scams and fake apps. If the graphics appear fuzzy or amateurish, or are lacking trademark logos, this is a tip-off that it might be fake. If the text is riddled with misspellings or awkward phrases, this is a dead giveaway. Professional developers employ stringent quality control and proofreading before they publish. If something looks "off", stay away.
Avoid Pop-Ups
Pop-up ads seem to be a fact of life. Aside from being irritating, they can be downright dangerous. Take caution not to click on pop-ups if you can avoid it. Frequently these ads will redirect you to an external, illicit site that installs malware or viruses on your device.  This happens more frequently with websites than with apps, but no device is immune.
If you are unlucky enough to fall victim to one of these scams, Achieva can help you make things right. We provide many solutions to help you keep your identity safe. Another important element of protecting your identity is to use a credit monitoring service. Achieva members have access to this type of assistance through the Achieva Checking Plus account. Benefits include total identity monitoring1 of over 1,000 databases to determine if your identity has been compromised, and daily monitoring of your credit reports1 with TransUnion, Experian, and Equifax. If unusual activity is detected, alerts are sent directly to you via email or text message1. With Achieva Checking Plus you can register your debit and credit cards and call one toll-free number to cancel and request replacement cards if they are lost or stolen, and provides up to $10,000 reimbursement for expenses incurred with restoring your identity2. This comprehensive program even provides recovery professionals who will manage your case until your identity and credit are restored.
During this season of goodwill and cheer, be generous with your gifts, but protect yourself first. Cyber security is truly the gift that keeps on giving!
1Registration/activation required.
2Special Insurance Program descriptions are summaries only and do not include all terms, conditions and exclusions of the policies described.  Please refer to the actual polices for complete details.  Guide to Benefits is provided at account opening.  Insurance is offered through the company named on the certificate of insurance.