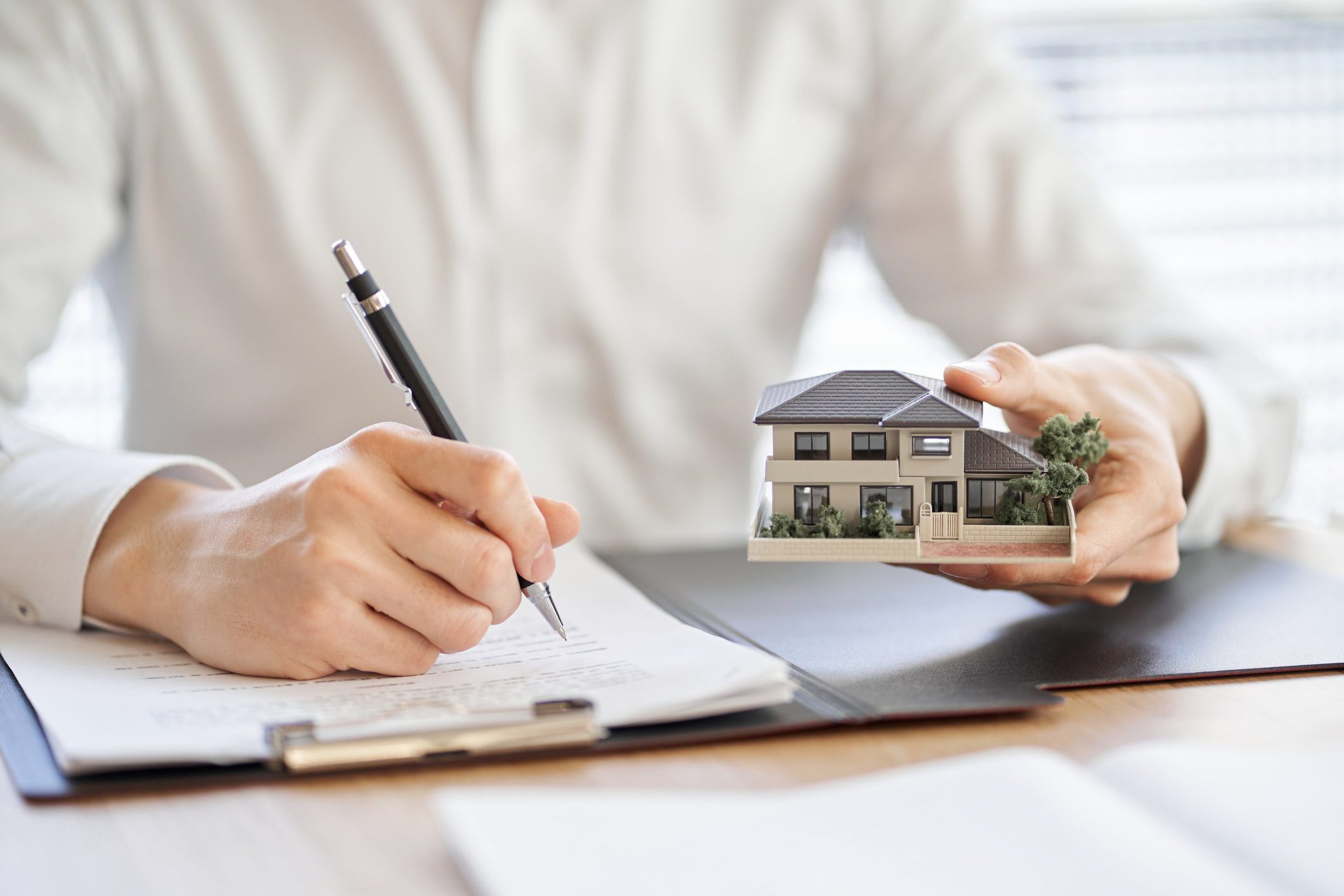 There are many options homeowners can use for financing projects or paying bills. The most common choice is to take out either a Home Equity Line of Credit or a Home Equity Loan. So, which method is better? What are the differences between the two? 
If you're curious about HELOC vs. HE-Loan, we have you covered. We'll explain the basics of leveraging your home's value to gain secured funding, plus we'll review how to do it at a great rate. Continue reading for details.
What is home equity? 
Home equity is the difference between what is owed on a mortgage loan and the home's current market value. The amount matters because the more your home is worth, the more leverage you have to borrow. We all know that the housing market has boomed over the past few years. It's the perfect time to take advantage of increasing values.
HELOC benefits and functions
With a Home Equity Line of Credit (HELOC), borrowing is flexible and works as a revolving line of credit. Homeowners use their homes as collateral and have a pre-determined limit and draw period. Additionally, rates are adjustable. Borrowers choose HELOCs because those rates are often less than using a credit card.
• Save up to $650 on closing costs¹
• Up to 80% loan-to-value for qualified borrowers
• Competitive rates
• No annual or transaction fees
• No application fee
• Adjustable rate**
• Call 727.431.7690 to get started
Features and advantages of a HE-Loan
A Home Equity Loan (He-Loan) is another practical method of secured borrowing. It is often referred to as a second mortgage since you keep your first mortgage in place. Benefits include no annual or transaction fees and possible tax deductions. Homeowners receive a lump sum disbursement when they take out a HE-Loan. Also, when repaying, the monthly payment stays the same for the life of the loan. 
Open a Home Equity Loan with Achieva Credit Union:
• Low, fixed rates
• Keeps your first mortgage in place
• Possible tax deductions
• Up to 90% loan-to-value for qualified borrowers²
• Competitive rates
• No annual or transaction fees
• No application fee
• Contact a Mortgage Loan Officer at 844.658.3701
Great options for homeowners
We hope we've helped you learn how to decide on HELOC vs. HE-Loan. Using the tips above, you can make the best decision for your household. We look forward to helping with your lending needs. For additional products and services, please visit www.achievacu.com.
---
1APR=Annual Percentage Rate. The variable APR for a Home Equity Line of Credit is the lowest available and is the introductory APR for the first 6 months. Your qualified APR for the initial 6 months and beyond is determined by various factors and will be disclosed to you at final approval. At this time the fixed margin may vary from .0 to +4.75% over the variable index (Prime Rate as published in the Wall Street Journal on the 15th day of the prior month). After the initial 6 months, your qualified APR may adjust up or down based on the movement of the Index but never more frequently than every 6 months and is limited to a maximum of 1% for each occurrence. The APR will never be lower than 7.25% and can never increase more than 6% over your qualified APR (maximum 18%). Interest rate adjustments may result in an increase in your payment amount and loan term. Closing Cost Fees up to $650.00 will be paid by the Credit Union (excluding full appraisal) with an advance of at least $10,000 on the day of disbursement (repayment of ACU debt excluded). Achieva offers this benefit up to two times per property. Property insurance is required. Minimum loan amount is $10,000. Click for current home equity rate or call 800.593.2274 for more details.
2APR=Annual Percentage Rate. As of 10/17/2022, rates on a 15-year, second position home equity loan of $50,000 are as low as 5.392% APR with a loan-to-value (LTV) ratio of 70% or less. Rates vary, are subject to change and are based on an evaluation of various factors which will be disclosed to you at final approval. Average closing costs for loan amounts of up to $50,000, range from $867. to $2,564. On a 15-year loan of $50,000 at 5.392% APR, the estimated monthly payment would be $401.94. Payment amount does not include taxes and insurance premiums; the actual payment obligation will be greater. Contact your tax advisor for tax implications. Property insurance is required. Minimum loan amount is $30,000. Other restrictions may apply. NMLS #402501.