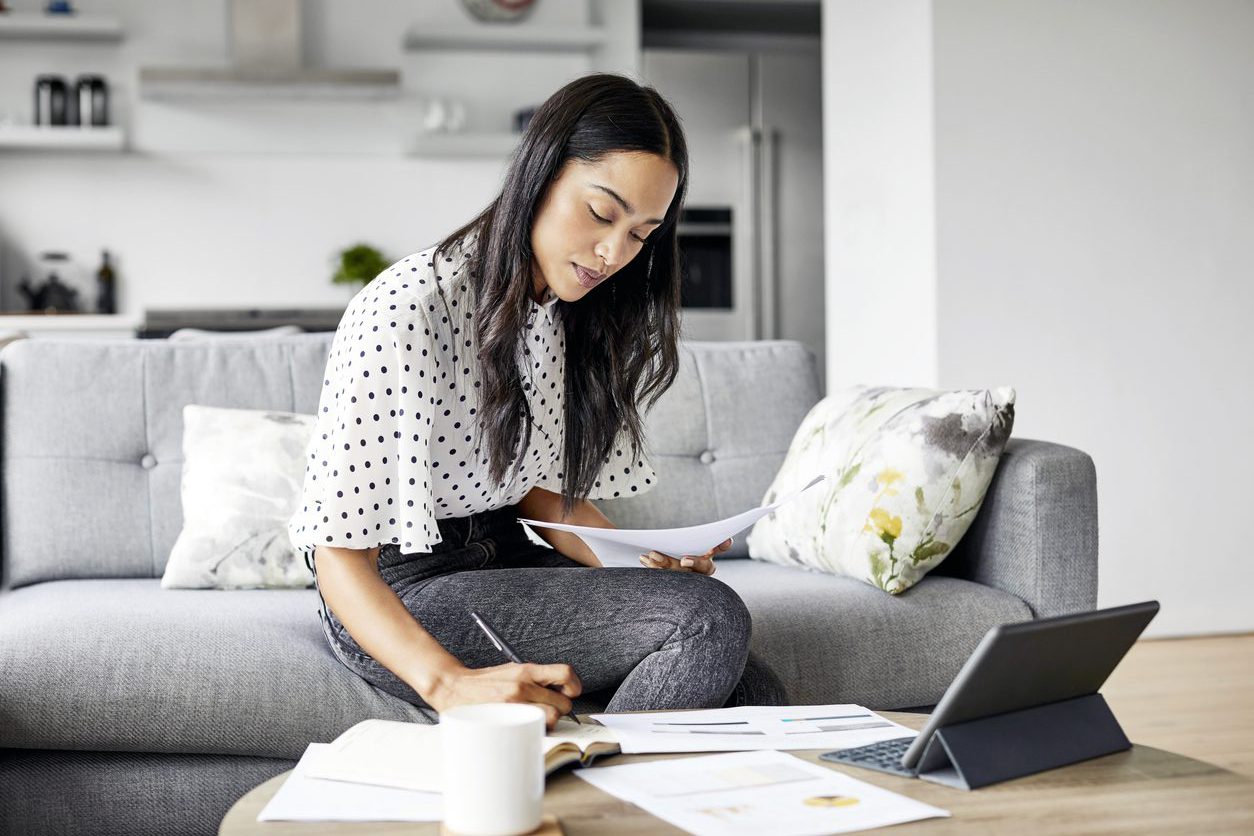 After spending hours inside a tiny cubicle, transitioning to a comfortable home office sounds like the perfect option. You can have flexibility in your work-from-home productivity. You can rest your feet on top of your desk. (If you decide to have a desk at all.) And, even best, you can spend the entire day in your pajamas. 
There's no question that remote work has its benefits. Yet, despite the sentiment, virtual employees still undergo many challenges. The lack of structure tests their time management, as well as their ability to uphold accuracy. Some even report that prolonged isolation has decreased their general motivation and happiness.  
Fortunately, there are strategies to overcome the downfalls of digital nomadism. Additionally, there are many work-from-home productivity tools to help with the slump. As the country prepares for extended social distancing, below is everything you need for telecommuting success.
#1: Commit to looking the part
Regardless if you have a team-building exercise or not, commit to getting dressed in office attire every day. Wake up at least one hour before your shift, have a good breakfast, and get ready. The preparation will boost your whole persona.
#2: Turn off social media notifications
Time and time again, Facebook and Instagram stand in the way of productivity. Social media is distracting. Unless it's your job to be a branding analyst, log off until you clock out.
#3. Organize your workspace
You can adjust your workspace to provide maximum results. By using lighting, temperature, and aesthetics, those who work from home can create the perfect atmosphere. 
#4. Wake up completely before you work
Some virtual employees make the mistake of reading their work emails before even brushing their teeth. To have a streamlined day, make sure you're alert.
#5. Check your internet connection
Test your internet connection by using a speed testing site. The service will ping your device and see how long it takes for the ping to return. If you find the connection to be faulty, you may need to consider changing providers.  
#6. Communicate clearly
Without the lack of face-to-face meetings, clear communication is more vital than ever. Be open about your workflow and engage with your boss regularly. Also, stay mindful of your tone. A written message may confuse others if there is not enough context. 
#7. Plan tasks in order of importance
Spend a few minutes making a list at the beginning of your day. Then, complete them in order of importance. You'll see your tasks dissipate in no time, and increase your work-from-home productivity as you go.
Bank productively from home, too.
Work is not the only thing that you can do from home. Achieva Credit Union offers mobile and online banking options for all of your checking, savings, and investment needs. Visit Achievacu.com/waysToBank for more details.